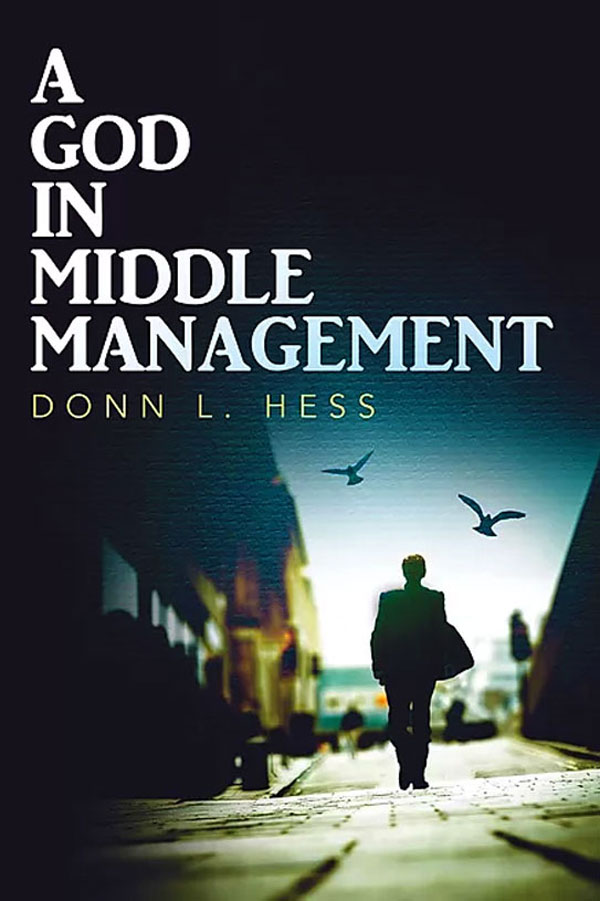 A God in Middle Management
What if Percy Jackson never went to Camp Half-Blood?
What if he grew up instead to be a hard-drinking corporate cynic?
Marty Foster is a product of the system. The moment he got out, all he wanted was steady money made as easily as possible. He never signed up to be a Greek god.
The hours will kill you.
"A brilliant marriage of ascerbic wit reminiscent of Carl Hiaasen and mythology…

"Could not put the kindle down. Further, it perfectly encapsulates what generously would be called the intrigue of corporate America…who's your ally…who's your foe…we've won…we've lost. Definitely recommend this and await the next installment!"

– Amazon Reviewer
Coming Soon
My work in progress kicks off a new series with a novel tentatively titled, A Familiar Man:
Amber Middlebrooke is the last option for a dying coven, manipulated into performing forbidden enchantments in hopes of reawakening magic.
But some powers are best left asleep.
When the coven's experiments let something ancient and cold slip into the world, no one can protect Amber. To save herself and the people she loves, she will have to turn her back on centuries of tradition and put her faith in a broken man with a past more shadowed than her own. Together they'll stop a demon.
Or join it in Hell.
Be the first to read and provide feedback on the opening two chapters.